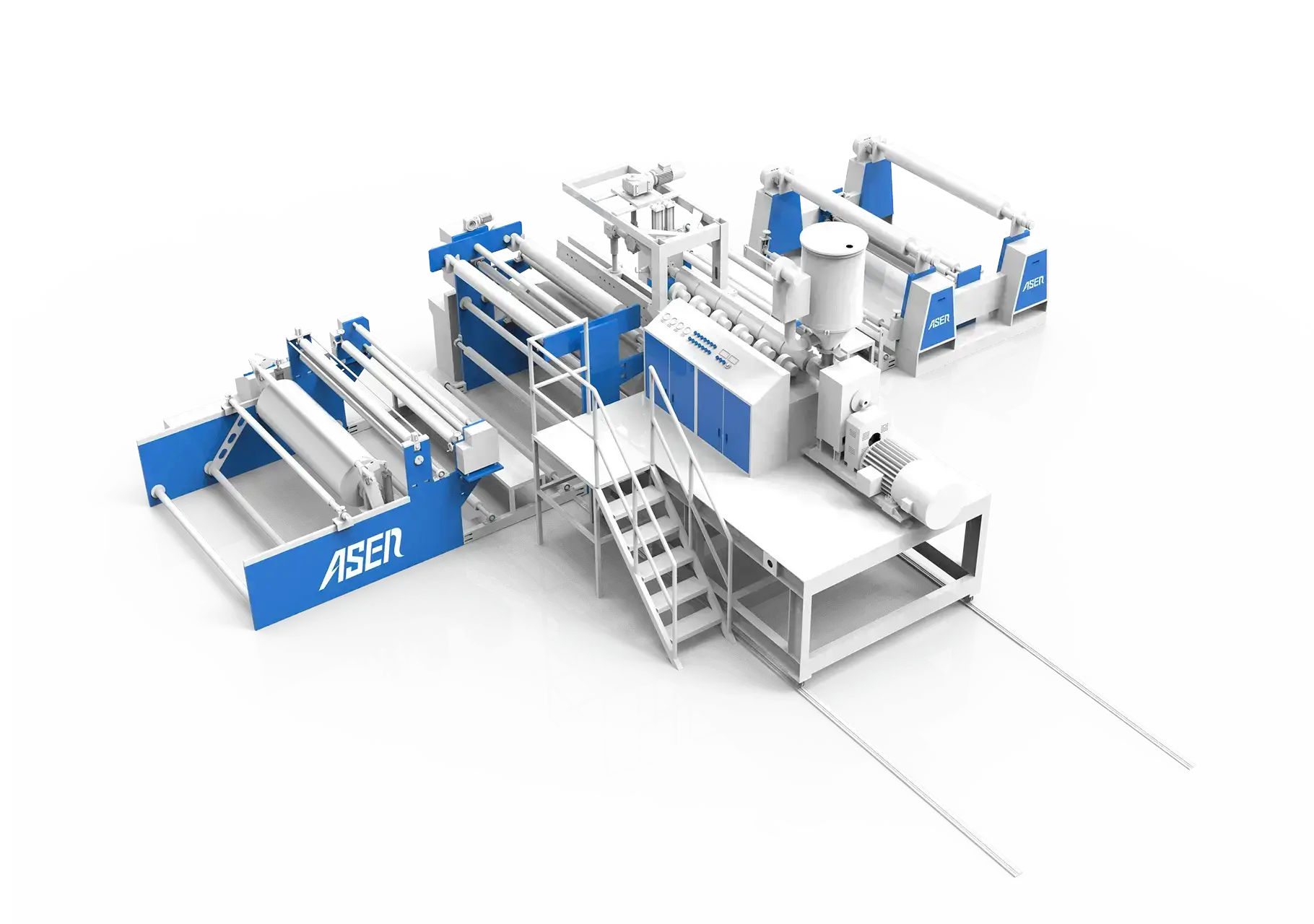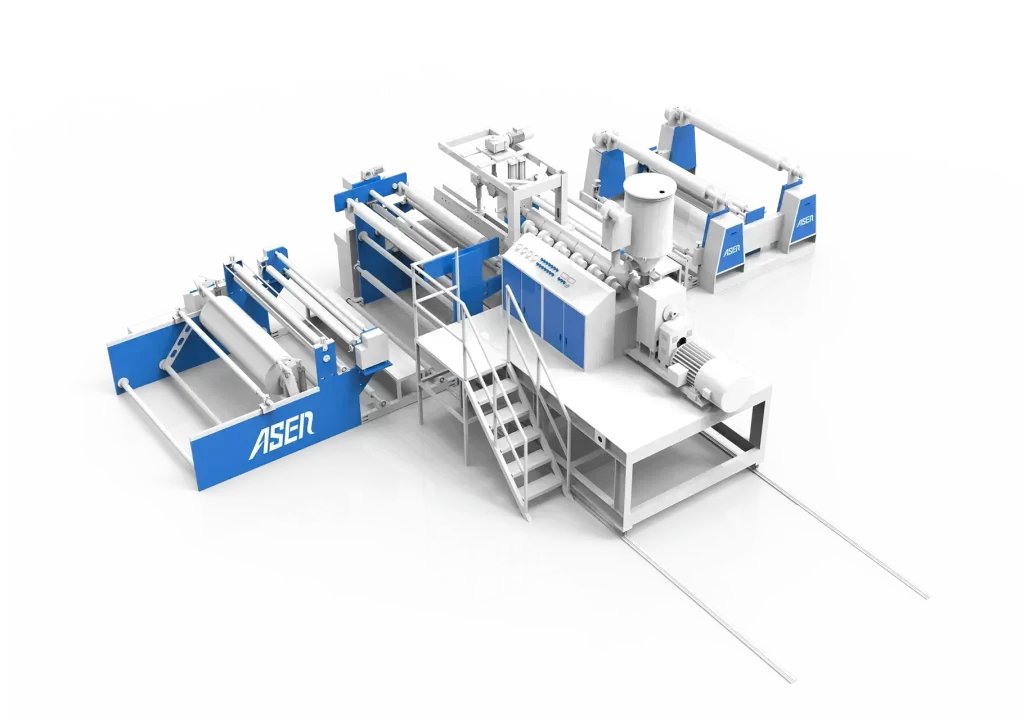 Nonwoven Fabric Extrusion Laminating Machine
Centralized control by PLC man-machine interface, integrated design of machine, electricity and gas.
• High-precision borderless imported original die head
• High-speed and high-efficiency mixing device According to the needs of customers, auxiliary devices can be selected such as automatic winding and unwinding, non-stop roll changing, fast screen changing, corona machine, etc.
Machines can be customized according to customer needs.
Mechanical Specifications

900

1100

1400

1700

Maximum Effective Width

800mm

1000mm

1300mm

1600mm

Extrusion Screw Diameter

Φ80mm

Φ90mm

Φ90mm

Φ100mm

Maximum Extrusion Volume

160kg/hr

180kg/hr

220kg/hr

240kg/hr

Total Power Of Extruder

30KW

30KW

45KW

45KW

Coating Film Top Speed

150-200m/min

Applicable Coating Resin

LDPE、PP、 EVA 、EAA

Applicable Substrate

BOPP, BOPET, BOPA, CPP, CPE, PAPER, AL, NONWOVEN FABRIC

Coating Thickness

0.12~0.6mm

Net Film Thickness Error

≦±5%

Main Unwinding Diameter

Φ800-1300mm (extra large roll diameter)

Auxiliary Unwinding Diameter

Φ500mm

Rewinding Diameter

Φ800-1500mm (extra large roll diameter)
Get the right nonwoven line for your application
Put your  nonwoven machine into operation
Become a sought-after nonwoven supplier
want to have a consultation?