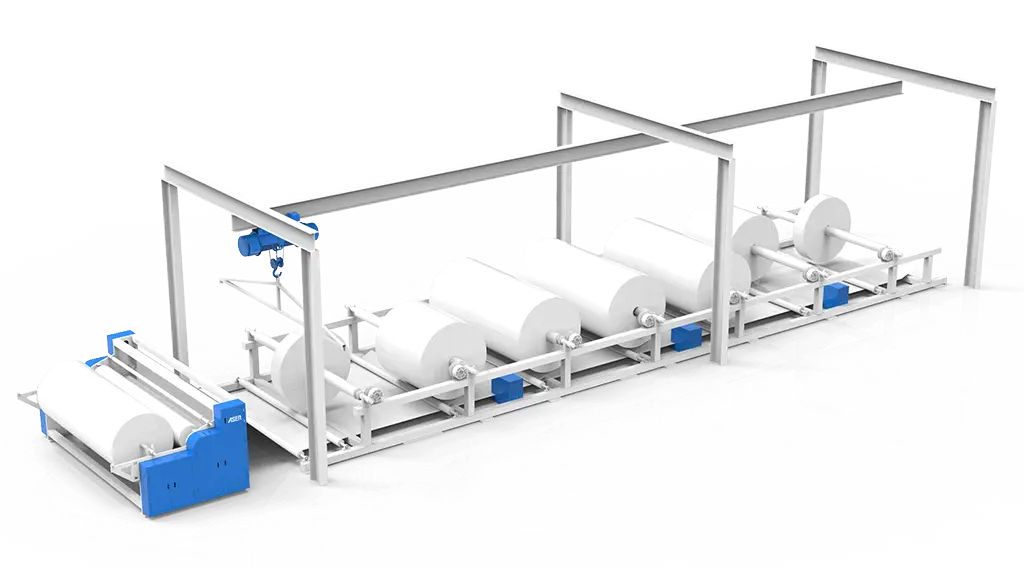 Automation:
The fabric splicing machine completes the work in a fully automated situation, before starting the sewing operation, just use the cylinder pressure rod to fix the selvedge and align the textile, then the machine starts sewing work, until the work is completed, the machine returns automatically.
The operation is simple, the fabric splicing efficiency is high, and the fabric splicing straightness is high; during the production process, the joints between the base fabric and the leather are not wrinkled. Save costs and increase yield.
Effect:
Capable of producing a flat end-to-end suture interface, the axial tangent device can be used with fabric materials that overlap or have gaps outside the port-to-port joint. During the assembly line processing of fabric materials, the fabric splicing machine can help reduce material waste, prevent shrinkage and wrinkling, and meet the requirements of flat, straight, neat, and firm fabric splicing in the textile industry, especially for printing, textile, coating In leather and other industries, this machine stitches smoothly, which solves the traditional problem of low product yield due to uneven seams, which causes huge waste.
Get the right nonwoven line for your application
Put your nonwoven machine into operation
Become a sought-after nonwoven supplier
More info or customized solutions?